From pillar to post - Wandsworth to Málaga
The sturdy columns in the photo above were first spotted by David, one day in the late Eighties, as he passed East Hill Baptist Church in Wandsworth. The church was being rebuilt and David was irresistibly drawn in to investigate. The photo below shows the columns in their original location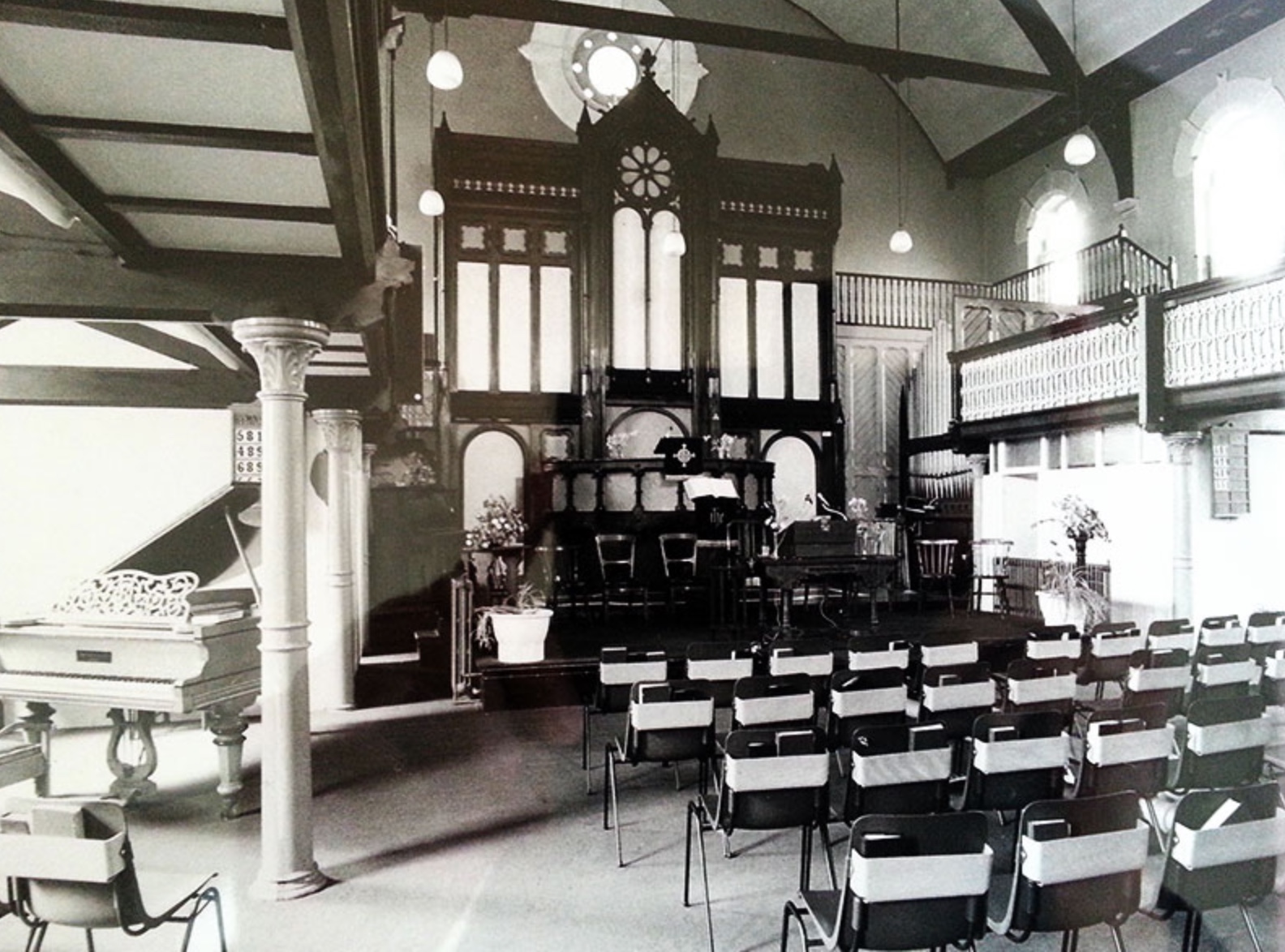 And what David saw . . .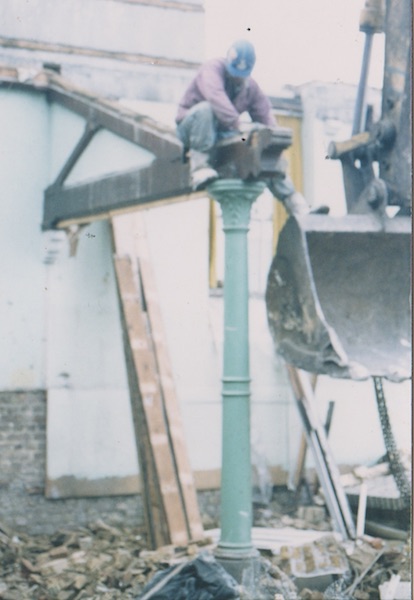 Before long, David had them packed into a container and they were on their way to retirement in the South of Spain. As these columns arouse curiosity and love from visitors, we thought we should find out more about their provenance. Not difficult actually, as the name Coalbrookdale is proudly stamped around their bases and led us straight to their birthplace. So we boarded a train to Telford and on to Ironbridge in Shropshire, England: the heart and start of the Industrial Revolution. Not only the birthplace of the columns but also of the Industrial Revolution itself. Think Peaky Blinders when they stride through the furnaces with all those explosions of flames and heat. Peaky Blinders is of course, set in Birmingham, but I'm just scene setting here. This is where it all began: "coke, plus iron ore, plus lime, equalled a new, improved blast furnace and the age of mass production". As for the magnificent Iron Bridge, we felt that we could almost touch it from our bedroom.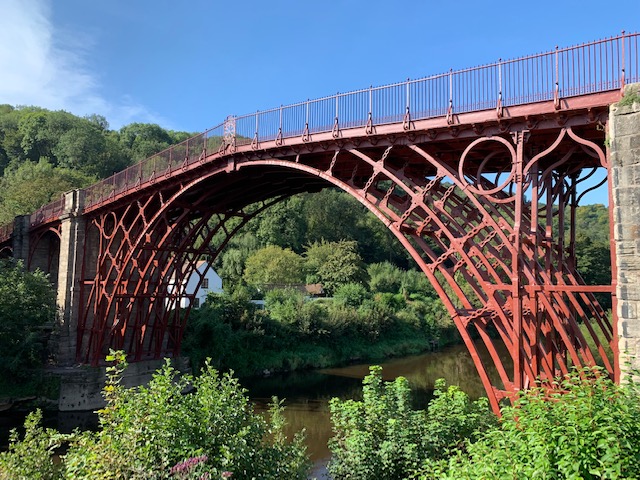 Coalbrookdale, was where iron ore was first smelted by Abraham Darby and is known as 'the cradle of the Industrial Revolution'. Now a UNESCO World Heritage Site, I strongly urge everyone to visit. We thought it was fabulous. Cast-iron columns like ours were more slender than masonry columns but capable of supporting similar weight. That saved space in factories, and architects of theatres and churches, such as East Hill Baptist Church, could improve sight lines when supporting balconies, by making the columns that supported the roof or balconies thinner. Very clever stuff. In March 2019 we moved one from inside to outside so that we could extend the patio and install a super size awning to offer protection to our guests from the sun and, very occasionally, the rain. So here, with a photo of the seventh post, ends my first blog post.
Photo credits: First photo above of columns in situ at el Rancho today by Antonio Ordoñez; Photo of East Hill Baptist Church from their archives; Man atop column by David Taylor; Others by Miyuki Pleece
Posted in Provenance 11 Nov 2019